Xumanii (XUII) – XUII is once again on the list of most actively traded penny stocks on the OTC Markets. Shares of XUII stock are currently trading 1.33% higher at $0.2735 per share. If later the stock finishes above the previous close, this will be the sixth in row positive trading session for the company.
From a technical point of view, this session will be important for XUII as the stock is currently attacking the resistance at $0,27 and the final close may give a signal for the short term direction of XUII stock.
The up move of the stock this week is supported by the announced broadcast agreement between the company and hip hop star Mac Miller.

InVivo Therapeutics Holdings Corp (NVIV) – NVIV continues to fly up today as investors are expecting the appearance of Frank Reynolds, CEO of NVIV, on Fox News Channel. Currently shares of NVIV stock are trading 5% higher at $4.42 per share on a lower than average volume of 65 thousand. AT the same time NVIV has generated a trade value of $285 thousand during the first half hour of trading.
For the last couple of weeks Frank Reynolds has been regularly unloading shares of NVIV common stock on the open market. Yesterday, another Form-4 was filed with the SEC showing that this week the CEO of NVIV has sold another 36 thousand shares and after the last transaction, which took place yesterday, Frank Reynolds beneficially owned 13,059,020 NVIV shares.

ImageWare Systems, Inc. (IWSY) – IWSY stock is flying up today after the company published a new press release via Marketwired. Currently IWSY is soaring 7% at $2.37 per share on a volume of 190 thousand. So far IWSY has generated a trade value of over $445 thousand.
Earlier today a press release published on the OTC Markets Bulletin Board informed that IWSY and other internet security companies had discussed security solutions in SecurityStockWatch.com interviews.
IWSY is presently way above its 50-MA and today it seems like the stock is trying to register a new 52-week high. IWSY has a market cap of $173 thousand, which has a good chance to bulge up even more if the general bullish mood persists longer on the OTC Markets.

Vapor Corp. (VPCO) – VPCO is facing an intensive trading activity today as it has already generated a trade value of $506 thousand. However, VPCO is under heavy selling pressure, which has resulted in a 5% decline of its share value. Shares of VPCO stock are currently trading at $0.90 on a volume of 580 thousand shares.
VPCO has been in a correction phase since June 17th when it hit a 52-week high at $1.4 per share. Today the stock also broke below the resistance at $0.90 showing that at the moment VPCO is under the controls of bears.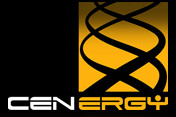 Creative Edge Nutrition, Inc. (FITX) – Today, FITX is one of the most actively traded penny stocks on the Pink Sheets market which is most likely produced by the large scale promotional campaign on the company, which we reported earlier.
In general, most penny stock promotions are part of pump and dump schemes, which also seems to be the case with FITX as it is currently 43% down at $0.0025 per share on a volume of 170 million. The total trade value generated by FITX since the start of the trading session has reached $501 thousand.
Truth be told, common penny stock traders hardy had any chance to profit from FITX campaign as the stock gapped up at the open at $0.005 and went up to an intraday high of only $0.0051 per share. One hour and a half after the opening bell FITX had dipped down 50% to an intraday low at $0.002 per share.

Cleantech Transit, Inc. (CLNO) – CLNO is intensively traded today and so far the stock has generated a trade value of $220 thousand. Today is a bullish day for CLNO as it is currently soaring 27% at $0.235 per share on above average volume of 1.1 million.
CLNO has been on a momentum ride since the end of May when the company announced that the final lab core results from Elkton exceeded initial expectations. Since then the stock has skyrocketed from $0.015 to the new 52-week high of $0.23 per share, which represents an increase of 1433% of CLNO stock value.