InVivo Therapeutics Holdings Corp (NVIV) – Today, NVIV has attracted a significant trading interest, which has most likely been produced by a corporate update that was officially published a couple of hours earlier. Through a press release distributed via Business Wire, NVIV announced that its CEO, Frank Reynolds was scheduled to appear live in New York City on Fox News Channel's "Tech Take" on Thursday.
The announcement increased the trading interest towards NVIV and currently the stock is trading 7% higher at $4.11 per share on a below average volume of 235 thousand. NVIV has also generated a trade value of $953 thousand in the first half of the session.
The stock is also supported by the general bullish mood on the OTC Markets which are currently up 0.67% at 1,339.08 points.

Xumanii (XUII) – Currently XUII stock is chasing a trade value of $918 thousand. It will not be a big news to say that the stock is one of the most active penny stocks today, as it has been claiming this position since it was promoted by Awesome Penny Stocks in early May.
At the moment shares of XUII stock are trading 2% lower at $0.26 per share on a below average volume of 3.5 million. Despite the present decline, XUII is still above its 50-MA but if it breaks below the moving average, it may signal that the stock is in for a correction phase after four consecutive positive trading sessions.

22nd Century Group, Inc. (XXII) – XXII is also among the most active penny stocks today as it has already generated a trade value of $468 thousand. Currently shares of XUII stock are trading without any price change from the previous close at $0.71 per share on a volume of 663 thousand, which is three times higher than the monthly average.
Today, XXII is facing an increased trading activity without any obvious reason as the company hasn't made any substantial announcements since June 10th. Two weeks ago XXII stock penetrated above the 50-MA but later it failed to break the resistance at $0.75.

American Graphite Technologies Inc. (AGIN) – Earlier today we wrote that AGIN was one of the top promoted penny stocks for the day and it didn't take long for AGIN to take place among the most actively traded stocks on the OTC Markets.
However, the campaign didn't provide much opportunities for profit to common investors as AGIN gapped up at $0.59 and jumped up to an intraday high of only $0.605 per share within the first hour of trading.
After 10:30am the value of AGIN stock declined sharply most likely due to the dump from third parties and their affiliates. Currently the stock trades 5% lower at $0.5499 on a volume of 900 thousand, which is two times higher than the monthly average.
A couple of hours ago AGIN also issued a press release to announce that it had received independent third party Graphene/Bucky paper test results from CTI Nanotechnologies LLC. However, the news update was not able to prevent sellers from gaining the upper hand of AGIN stock.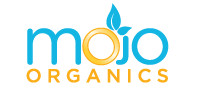 Mojo Organics, Inc. (MOJO) – MOJO stock has been building momentum since Monday when the company announced that it had completed the first production run of its tropical premium fruit juices. MOJO also said that single-serve bottles would be available to consumers in the Tri-State area beginning early July 2013.
At the moment MOJO stock is trading 38% higher at $2.00 per share on a much higher than average volume of 180 thousand. Half an hour ago MOJO also reached an intraday high at $2.40 per share which represents a jump of 140% over the current week and if the stock finishes above the previous close today, it will also register a new 52-week high.
MOJO is a company engaged in the production, distribution and marketing of beverages. As of June 25 it held a market capitalization of $5.7 million. However, MOJO is marked with a red stop sign on the OTC Pink Markets which represents the limited information nature of the company that may at some point or another hinder its positive sessions.