Xumanii (XUII) – XUII is one of the top traded penny stocks today as it is currently facing a lot of demand on the OTC Markets. Currently, XUII stock is soaring 12% at $0.275 per share on a volume of 450 thousand generated in the first half hour of today's trading session.
XUII has been in the focus of penny stock traders ever since it got promoted by Awesome Penny Stocks, which is one of the big sharks in the penny stock promotions industry. Today, XUII has been facing an increased demand for its stock after the company announced a new singing agreement.
A press release published in the last couple of hours informed that XUII had signed exclusive agreement with hip hop star Mac Miller to broadcast live in true HD three of his live concerts.
By means of this announcement the company gave support to the recent rally of XUII stock. In the last couple of sessions XUII has been going up and on the last trading session, when it surged 15% to $0.245 per share, the stock broke above the 50-MA and presently it is continuing the up-move and is facing one of its previous resistances at $0.20. Given that at present XUII is free of promotional influences, this technical threshold can be indicative of XUII's short term behavior.

Northumberland Resources, Inc. (NHUR) – NHUR stock is heading up today without the influence of any new press releases. Currently, NHUR is trading 6.80% higher at $1.10 per share on a volume of 390 thousand shares.
The stock crossed above the 50-MA on the last trading session, when NHUR rose 25% on a volume of 1 million. This move was probably supported by another wave of newsletters issued by Billionaire Stocks, who had initiated a campaign on NHUR earlier this months for a total production budget of $3 million.

First Mariner Bancorp (FMAR) – Shares of FMAR are heading down today under intensive trading pressure. Currently, FMAR stock is trading 10% down at $2.18 per share on a volume of 200 thousand which is two times higher than the monthly average.
Since there is no news update from the company today, the current sale rush on FMAR stock seem like a continuation of the correction phase which was recently initiated by FMAR.
Last week FMAR hit a new 52-week high at $2.97 per share and since then it has been sliding back to its 50-MA but is still trading above the moving average.

InVivo Therapeutics Holdings Corp (NVIV) – NVIV is facing an intensive trading activity today as it has already generated a trade value of $275 thousand. However, currently NVIV is trading 2% lower at $3.71 per share on a below average volume of 80 thousand.
NVIV has been consolidating in the last couple of days after it fell into a correction phase following the 52-week high, which the stock reached on June 11th. The stock is still sliding above its 50- and 200-MA.
The last SEC report by the company shows that one of its beneficial owners, Reynolds Francis, sold 24 thousand shares of NVIV common stock last week.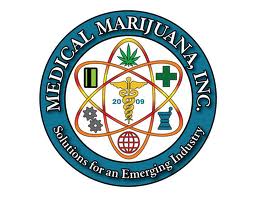 Medical Marijuana, Inc. (MJNA) – MJNA has been rallying for the last couple of days after the stock hit a six-month low at $0.10 per share. Currently MJNA is up 11% at $0.145 per share on a below average volume of 7 million. Since the start of the day MJNA has generated a trade value if $576 thousand.
MJNA  was a very popular stock earlier this year due to the hype in the medical marijuana sector. However, the company has left investors uninformed about its developments for more than a month now, which is why it has been rapidly losing the support of penny stock traders.