The major US stock indexes continue tanking down under heaving selling pressure, after having just registered their highest weekly decline since June. Today the bearish mood is supported by disappointing data about Japan's GDP growth which fell short of analysts' forecast by 1%.
Naturally investors are seeking safe haven in technology stocks making the Nasdaq index the only one colored in green today. Penny stock traders also seem more inclined towards sale orders today, as the OTCM ADR Index has posted a decline of 0.09% at 1,452.05 since the start of the trading session.
Curiously enough, today we have a couple of Pink Sheets stocks which have significantly overshadowed the usual OTCQB market movers in terms of trade value: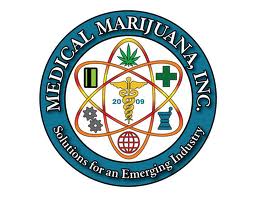 Medical Marijuana, Inc. (MJNA) – MJNA added some T.N.T to its stock on Friday which set off a massive blast that launched the stock 40% higher to $0.174 per share on a ten times higher than average volume of 37.4 million. At the end of the day, MJNA had generated a trade value of $6.1 million while the number of executed trades exceeded 2700 trades.
What caused MJNA to go skywards, was a press release which announced on Friday, that CNN's chief medical correspondent, Dr. Sanjay Gupta, was going to air a new documentary called Weed, in which he would publicly demonstrate his reversed opinion on medical marijuana. According to the press release, this act would give companies engaged in medical marijuana research all over the US "a legitimate voice on their side".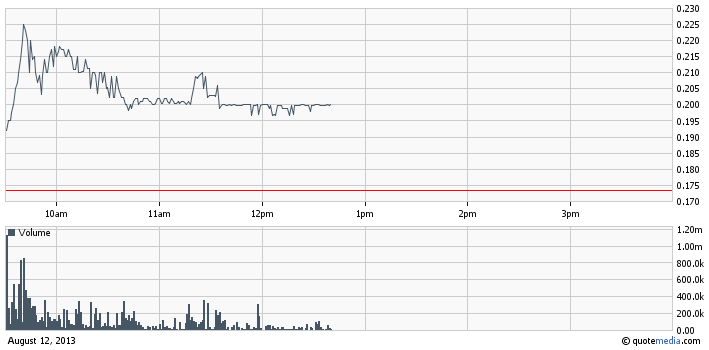 This spurred a huge speculative buzz around one of the most popular medical marijuana penny stocks, MJNA, so it once again surged on the OTC Pink Sheets Markets' top lists.
Shares of MJNA continue soaring today, as the stock is currently trading 15% higher at $0.199 per share on a higher than average volume of 21 million. The total trade value achieved by MJNA since the start of the trading session is $4.32 which is much higher than the trade value generated by the usual penny stock market movers on the OTCQB Market.
However, we are yet to see whether this hype will lead to another "Renaissance" in the medical marijuana sector.

Exlites Holdings International, Inc. (EXHI) – The next penny stock market mover for today is also a member of the Pink Sheets Market. EXHI exploded at the start of the trading session due to a corporate announcement and a last minute massive promotional wave.
Today, right at the opening bell a tsunami of paid newsletters touting EXHI hit the market. The campaign which is dedicated to EXHI is huge both in terms of cost and number of promoters involved.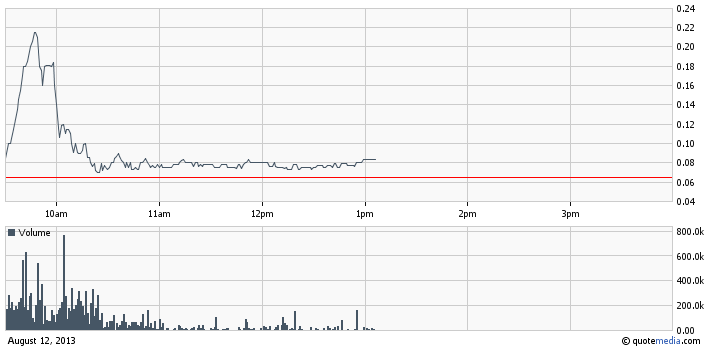 According to online databases, third parties, among which Stock Mister, Out Reach Holdings S.A., Cambridge Consultants and Microcap Consultants, have spent a total of $390 thousand for the advertising effort on EXHI. The campaign has also employed the services of more than 25 promoting websites.
Apart from the promotion, the hype around the stock was also helped by the company itself, which issued a press release earlier today, announcing that EXHI had entered into an agreement with a company which would source new cutting edge medical products from China, Taiwan and Japan.
Thanks to this two stimuli, the demand for EXHI stock skyrocketed which made EXHI go ballistic during the first half an hour of trading. During this short period, EXHI hit an intraday high at $0.215 per share which is an increase of 230% as compared with the previous close.
However, around 10:00am the heated stock sharply steamed out but it is still holding a position above the previous close. Currently shares of EXHI stock are trading 18% higher at $0.077 on a much higher than average volume of 15.4 million.

NanoViricides, Inc. (NNVC) – NNVC is the top penny stock market mover on the OTCQB Market today. The company has been attracting more and more attention to its stock which has been steadily appreciating since the end of June.
NNVC share price has doubled over this period and after today's announcement the stock hit a new 52-week high.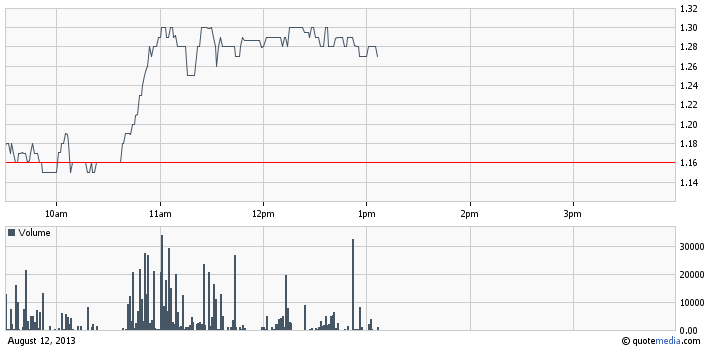 A couple of hours ago, NNVC announced that DengueCide, its drug candidate for the treatment of dengue and dengue hemorrhagic fever, had been officially designated as an orphan drug by the US FDA.
Market speculators rejoiced at the news and rushed the stock forcing an increase in both NNVC share price and trading volume. Currently Shares of NNVC stock are trading 10% higher at $1.28 per share on a higher than average volume of 837 thousand. At this point the trade value of NNVC stock has exceeded $1 million.
Last Friday, NNVC posted another significant increase after its stock soared 13% to $1.16 per share on a higher than average volume of 670 thousand. However, this movement happened without any fundamental support.