Top Promoted Stocks: SNRY, STOA
Yesterday, the major US stock indexes flew up after the Federal Reserve declared it would continue stimulating the economy, contrary to Ben Bernanke's implication that the money easing program would be reduced by the end of this year. The OTCM ADR Index followed the example of the benchmark indexes and finished 1.18% higher at 1,356.73 points. Regardless of the mood on the OTC Markets, penny stock promoters have been markedly inactive today as the only promotional activity which we have detected since the last closing bell is represented by two free trade alerts:
Solar Energy Initiatives, Inc. (SNRY) – SNRY is one of the few companies promoted today. The campaign is represented by a trade alert which was issued by Moving Pennies last night. The promoter had not been compensated for this service but disclaimers reveal that he possessed 5 million shares of SNRY common stock.
The most notable thing about SNRY is its remarkably low market capitalization of only $218 thousand. In addition, according to the OTC Bulletin Board SNRY has 235 million shares in its public float which is worth $141 thousand given the current market price of SNRY stock of $0.0006 per share.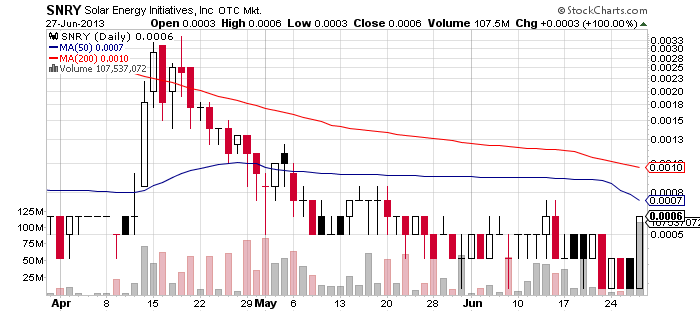 Yesterday, the company announced that it had secured seven contracts to provide Photovoltaic systems for indoor and outdoor grow facilities for medical marijuana collectives located in California. Although there was no particular financial estimation of the deal, let alone an official filing to authenticate the contract, the announcement immediately stirred the markets and at the end of the day SNRY had surged 100% to $0.0006 per share on a volume of 107 million, which is three times higher than the monthly average.
SNRY is a diversified provider of solar solutions focused on large scale projects. It is traded on the OTCQB Markets where it is currently valued at $216 thousand. SNRY also has a 52-week range of 0.0145 – 0.0003. According to the last 10-Q filed by SNRY, the company has a negative net value of $2.3 million.

Sitoa Global Inc. (STOA) – The second trade alert today is dedicated to STOA, an e-commerce company based in Hong Kong which builds and manages online marketplaces that match online sellers with targeted customer groups.
The trade alert was issued by PSC Editor last night, who stated that he had not received any compensation for the coverage of STOA. Nevertheless, disclaimers pointed that the promoter may buy or sell shares of STOA at any time.
Two weeks ago STOA bounced up from its 52-week low of $0.0017 to a 3-month high of $0.0085 per share. However, since June 11th, STOA stock has declined back down to its previous resistance at $0.0025 and is currently trying to prove its strength to the 50-MA.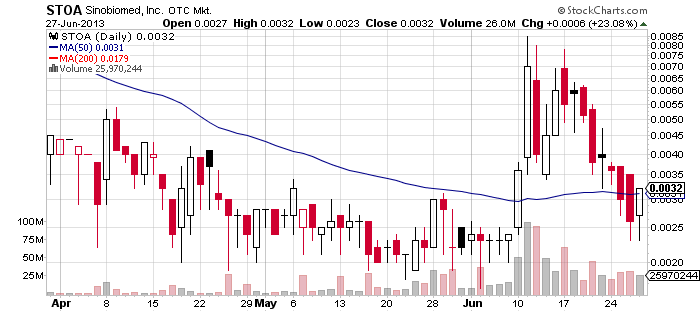 On the last trading session STOA managed to finish above the moving average after jumping up 23% to $0.0032 per share on a higher than average volume of 26 million.
STOA is traded on the OTCQB Market where it holds a market capitalization of only $412 thousand. STOA stock has a 52-week range of 0.15 – 0.0017. With the current trade alert at hand, STOA may find additional strength today if the market awareness message on STOA reaches enough penny stock traders.
Last Friday, a company named Hanover Holdings I, LLC based in New York registered a statement of beneficial ownership in the company of 9.35%. According to the official filing, Hanover Holdings held 25.8 million shares of STOA common stock.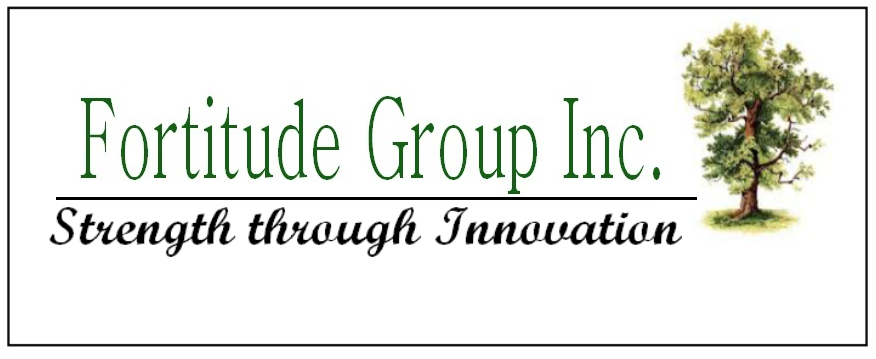 Fortitude Group, Inc. (FRTD) – FRTD has just issued an announcement on the Pink Sheets market which may increase the trading interests toward the company's stock today.
FRTD published a press release via OTC Disclosure and News Service announcing that Big Time Actions Inc, a company in which FRTD holds a 51% majority position, expected to generate revenues of $3,000,000 for the last two quarters of 2013 through the first two quarters of 2014.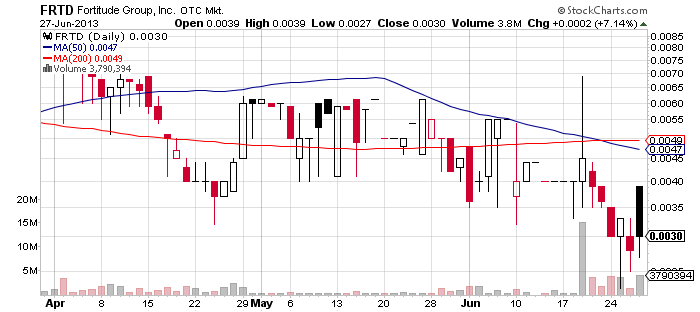 FRTD is a company targeting joint ventures, wholly owned subsidiaries and majority positions that cross various market segments with the goal of creating a company that builds intrinsic value for its shareholders. The company's stock is traded on the OTC Pink Current Information Markets where FRTD is valued at $1.7 million and has a 52-week range of 0.0135 – 0.0014.
On the last trading session FRTD stock went up 7% to $0.003 per share on a volume of 3.7 million, which is three times higher than the monthly average. In this regard, $0.003 is an important technical point for FRTD because at present it acts as a support for the stock and if it gets breached, FRTD will likely suffer additional selling pressure in the short term.