Stocks to Watch: PTOG, PSID, AMBS
Yesterday, the trading mood on all US stock markets was marked by investors' cautiousness as all major benchmark indexes finished lower than the previous close. The OTCM ADR Index also suffered from the general bearish mood, but at a much lesser degree than major indexes, as it registered a decrease of only 0.08%. On this background, the promotional activity on the OTC Markets before the opening bell seems more anemic than usual: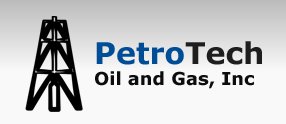 Petrotech Oil & Gas, Inc. (PTOG) – The biggest promotion today is dedicated to PTOG. The campaign is led by more than a dozen promoting websites which have been spreading trade alerts on the company since the end of the last trading session.
It appears that the campaign had been sponsored by two third parties called Cream Consulting and Palancar Enterprises Inc., who had paid a total of $40,000 to the numerous promoters of the company. Among those who have issued newsletters on PTOG we can see some well known names, such as Premiere Stock Alerts, OTC Equity and Elite OTC.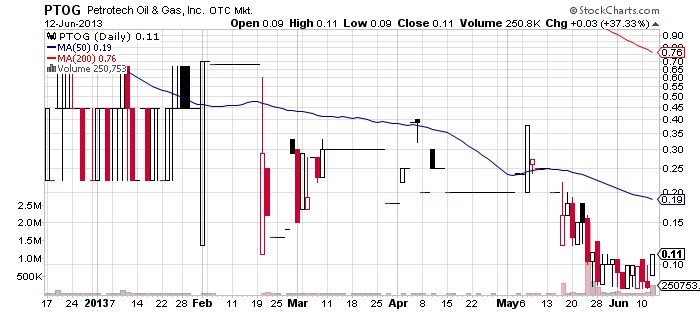 Penny stock traders should take notice that PTOG was also promoted on May 23rd by Stock Mister, who is one of the big sharks among promoters, but the result of that campaign was a disaster. In other words, on that day PTOG lost 31% of its stock value on a record high trading volume of 2 million. Shortly after that the stock hit a 52-week low at $0.08 and has been consolidating around this level since then.
Today, the company also issued a press release which announced that PTOG and Pangean Energy LLC had entered into an agreement to purchase mineral interests in North Dakota by means of a joint venture.
Yesterday, PTOG soared 37% to $0.11 per share on above average volume of 250 thousand. This set the company's market cap at $3.9 million. Today, penny stock traders will see whether PTOG will continue the up move and bounce from the all time low or suffer another failed promotion and fall further down the chart. Truth be told, it will not be surprising if investors react reservedly to the pumping efforts on a stock which had already burnt them severely in the past.

PositiveID Corp. (PSID) – Anonymous third parties have started a one-week campaign on PSID. This is what the disclaimer of the latest newsletter on PSID revealed in its fine print. The campaign is led by Blue Horseshoe Stocks, who had been compensated $4,000 for the service.
PSID was previously promoted on March 25th when its stock rose slightly on a higher than average volume to $0.40 per share. However, since then PSID stock has been declining and this week it hit a 52-week low at $0.18 per share.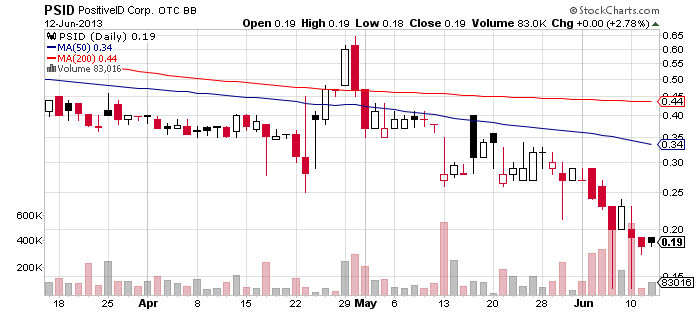 Yesterday, PSID shares rose up 3% to $0.185 per share on a volume much lower than the 3-month average. At this stage the company is valued at $2.9 million and holds 15,897,463 shares issued and outstanding.
A couple of hours earlier today, PSID issued a press release to announce it had published an updated report on market opportunities and positioning for its M-BAND and Firefly Dx technologies.
PSID is a company developing biological detection systems for America's homeland defense industry. PSID is focused on the development of microfluidic systems for the automated preparation of and performance of biological assays in order to detect biological threats at high-value locations, as well as analyze samples in a medical environment.

Amarantus Bioscience Holdings, Inc. (AMBS) – Today, penny stock traders may witness a higher trading interest towards AMBS stock because the company has been featured in two newsletters and has issued a fresh news release.
It is not certain how successful the promotional campaign on the company will be as third parties have invested only $1,000 for the market awareness service. The campaign is led by The OTC Professor and Mr Solvent, who have issued two newsletters accentuating on the recent announcements by the company.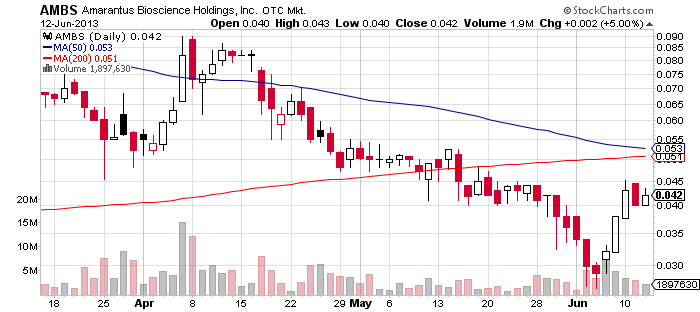 In the last news release AMBS announced it had signed a laboratory service agreement with BD Biosciences, under which the latter would perform sample analysis of AMBS's LymPro Test for Alzheimer's disease.
AMBS is a biotechnology company developing certain biologics to treat and diagnose Parkinson's disease, Traumatic brain injury, Ischemic Heart Disease and other human diseases. The company is traded on the OTCQB market where it holds a market cap of $16 million. AMBS has been testing the support at $0.04 and since the start of the year it has established a down trend and is currently trading below the 50-MA.