Last Friday The OTCM ADR Index finished the trading session 1.03% higher, following the example of other benchmark US indexes which registered a strong increase after US employment growth data turned out higher than it was projected. Today OTC Markets is going to start the session with a good deal of stock promotions and corporate updates, which means that penny stock traders will have plenty of opportunities for speculation:

Northumberland Resources, Inc. (NHUR) – After NHUR went through a disastrous promotional campaign last week, in which the company's stock lost nearly 20% of its value on a volume five times higher than the average, it seems that today third parties are much more determined to pump the stock.
In other words, on Saturday we detected one particular paid newsletter which disclosed compensation of $3 million. The newsletter was issued by Billionaire Stocks who admitted that "a three million dollar advertising budget is being managed by PubCapital Inc for research, overhead, advertising and public relations related to Northumberland Resources."
Further research showed that the same promotion had already been detected in May but it is still not clear when exactly the pump of NHUR stock had started. If we take a look at NHUR stock chart, we can see that trading volumes have increased significantly since the beginning of May.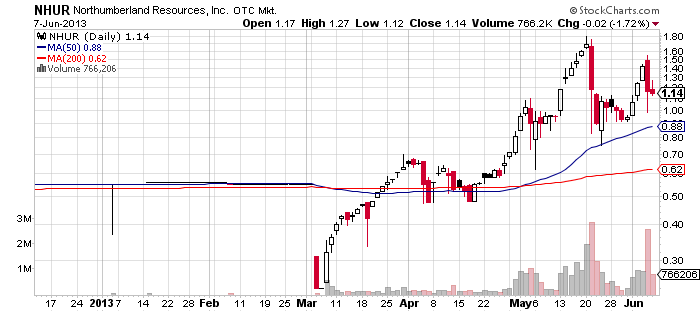 Furthermore, NHUR stock has registered a sharp increase in its value since March this year, jumping from $0.24 to an all time high of $1.8 per share. After the peak NHUR went through several sharp correction episodes, the last one of which took place last Friday when the stock closed at $1.14 per share.
This set the current market value of the company at $71 million. Thus, at this stage it seems that it is only speculations that are giving substance to the company's market capitalization. These speculations have been produced by both the uncanny promotion and the series of press releases which have been coming out of NHUR headquarters since March.
Today the company issued another press release, apparently in order to aid the promotional effort of PubCapital Inc, which announced that NHUR was participating in the drilling of a new well on the Asmussen Lease in Butler County, Kansas.
It is not certain what effect the new wave of promoting letters will have on NHUR stock. Nevertheless, trading with this stock seems rather risky at this stage, as it has already exhibited its inclination to sharp and unpredicted corrections like the ones which happened at the end of last week and around May 20.

Dragon Capital Group Corp. (DRGV) – The promotion of DRGV, which was started yesterday, is worth to take notice of because DRGV has a low dollar volume turnover and a market cap of only $1.8 million.
The promotion of DRGV is led by several stock promoters, such as Hot Stock Ace Publisher, Wall Street Report, and Penny Stocks VIP. Disclaimers show that the compensation for this campaign sums up to $80,000 but no information was revealed about third parties.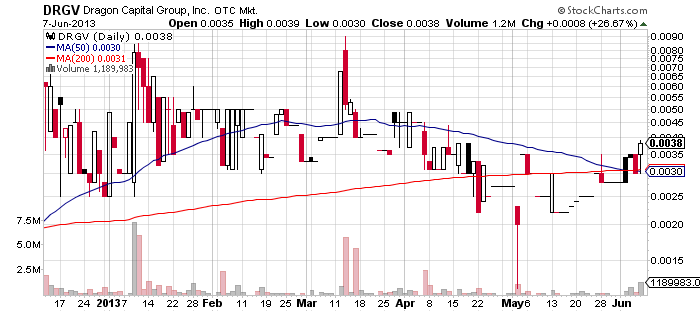 Apparently the company is trying hard to get into the focus of the OTC Markets because besides the promotion DRGV has just released a corporate update in which it announced its financial results for the year of 2012. In short, the company declared total revenues of $20.3 million and a net income of $0.6 million in 2012.
DRGV is a holding company based in China which is traded on the OTC Pink Current Information markets. It functions as an incubator of high tech Chinese companies.
If the forthcoming promotion of DRGV manages to generate enough trading interest towards the company,  penny stock players may find plenty of opportunities to speculate with this equity. However, since many penny stock traders still avoid Chinese companies due to several book-cooking scandals in the past, it is also possible that the market may resist the efforts to pump DRGV stock.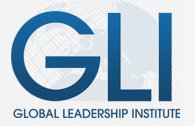 Cephas Holding Corp. (CEHC) – CEHC is another company standing on the front lines of today's forthcoming promotions. The campaign has involved a huge number of promoters and several third parties such as Stock Mister, EAG LLC, and Ajene Watson LLC.
According to online databases the promotion had cost $36,000. The efforts to pump CEHC stock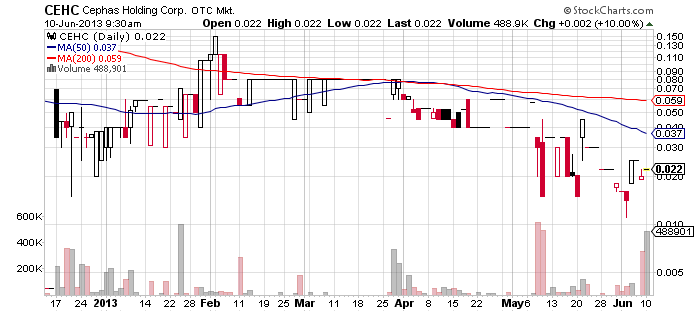 have been aided by a press release which was published via Comtex today. The press release announced that CEHC had projected $3,000,000 in education revenue through its wholly owned subsidiary, Global Leadership Institute Inc.
CEHC is a company which partners with American colleges and universities and runs education and training seminars outside the US. It is traded on the OTC Pink Limited Information market where it holds a market cap of $621 thousand.