Top Promoted Penny Stocks: INNO, NYXO, RSII
The spectacular upward march of US stock indexes continues as yesterday Ben Bernanke confirmed that the Fed will keep a flexible stance towards the monetary easing policy and that at this stage it is early to make any conclusions about the health of the US economy. This means that the Fed will keep pouring $85 billion in the US market each month, which was the reason that rekindled investors' risk appetite which stimulated US benchmark indexes to register new historic highs.
The bullish mood on these markets reverberated on the microcap segment as well, so at the end of the trading session the OTCM ADR indexes had climbed 0.46% to 1,426.01. Yesterday, the OTC Markets didn't trade without the influence of stock promotions and today the situation is the same. Surprisingly enough, despite penny stock promoters are typically less active on Friday, today several significant promotions were initiated, the details of which are provided below: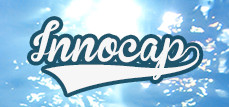 Innocap, Inc. (INNO) – INNO has become a target of stock promoters since Wednesday night, and by the looks of it the campaign will continue today as well. Yesterday, INNO stock got promoted by a bunch stock promoters who had been compensated $1,500 by EAG LLC.
Today the campaign continues but this time third parties seem to be much more generous as online databases show that the total compensation for today's market awareness efforts on INNO has reached $55,250. The two new third parties behind the campaign are Equities Awareness Group and ODD Marketing LLC, who have resorted to the services of penny stock promoters such as Stock Publisher, Trade These Picks, Breakout Stocks and so on.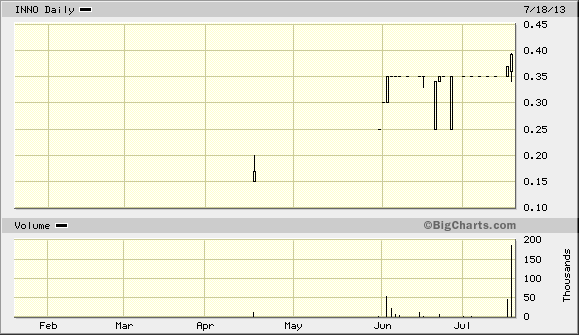 After yesterday's campaign hit the market INNO stock managed to finish the session 6% higher at $0.392 per share on a higher than average volume of 187 thousand. During the last trading session it was also announced that a small cap research company called Goldman Small Cap Research had initiated a coverage of INNO.
The promotion and the press release managed to push the stock up yesterday but in general INNO is not a regularly traded stock and there is no guarantee that it will not turn back to its lethargic state after the advertising campaign is over.
INNO is a company which is focused on finding and salvaging sunken ships. It is publicly traded on the OTCQB market where it holds a market cap of $41 million and a 52-week range of 0.37 – 0.15.

Nyxio Technologies Corp. (NYXO) – NYXO is another penny stock company which has received a promotional coverage. The campaign has been handsomely compensated as online promotional databases show that the money invested in this particular promotion is $40,000.
There is a whole host of promoters involved in this campaign some of which are Rising Penny Stocks, Super Nova Stock Picks, Breaking Bulls and son on, whereas the third parties are Micro-Cap Consultants and Stock Mister.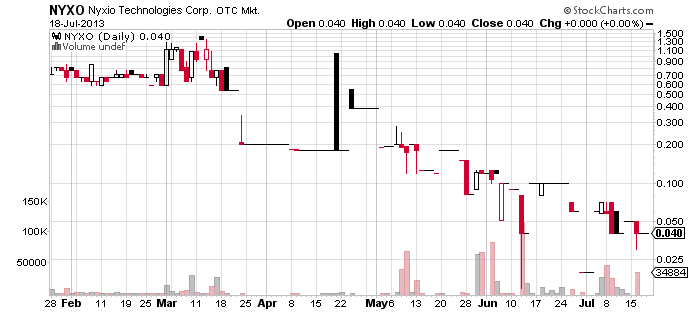 The last promotion of NYXO took place in Nov 2012, so it can be considered that the stock has been freshly promoted. At the same time NYXO has just hit a 52-week low at $0.02 so the stock is in a good position for a bounce-up, at least for the short time between the open and the point where third parties and their affiliates start dumping their shares.
Today the company issued a press release to announce that it had landed a premier selling space at retail leader Adorama. So with this announcement and stock promotion at hand NYXO is very likely to attract more trading interest towards its stock in the forthcoming session.
NYXO is a company which designs and markets a line of consumer electronics devices to deliver high quality, cutting-edge products to consumers and business. It is publicly traded on the OTCQB market where it holds market valuation of $2.4 million and a 562-week range of 1.05 – 0.015.

Rising India Inc. (RSII) – Yesterday, RSII experienced an increased trading interest towards its stock after penny stock traders were hit by both a promotion and a press release. As a result RSII exploded jumping up 58% to $0.047 per share on a much higher than average volume of 3.8 million.
The pumping efforts of promoters continue today as another wave of newsletters hit investors' inboxes. According to promotional databases, today's campaign on RSII had cost $17,000 which were provided by Micro-Cap Consultants.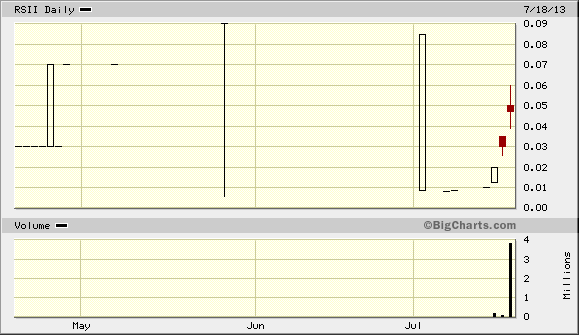 Yesterday RSII announced the acquisition of Mayer Luce Investments Inc., a developer of Senior Living communities.
RSII is a company which develops independent living, assisted living and memory center communities. It is traded on the Pink Sheets Current Information Market where it is currently valued at $17.8 million.