Top Promoted Stocks: WILD, SOULD, EXHI
Yesterday, the bearish cycle on the US stock markets continued. Investors were massively avoiding risk after it turned out that the PPI index was lower than expected. Thus, the US benchmark indexes finished deep into bearish land.
The OTC Market were also trapped in a correction phase but the decline here happened on a much lesser scale. In short, the OTCM ADR Index fell 0.04% to 1,463.18.
Today, US markets are expecting to see a series of important economic news, including information about the Consumer Price Index, Initial Jobless Claims and Industrial Production Index. Additionally, the OTC Markets will also be affected by the stock promotions which were initiated after the last closing bell. This is why below we provide a briefing on the most important market awareness campaigns which are going to hit the penny stock market today: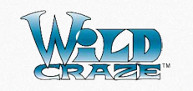 Wild Craze, Inc. (WILD) – The name of the company speaks volumes about the promotion of its stock which was initiated last night. For, third parties seem to have spent a "wild" sum of money for pumping the company's stock.
According to online databases, last night a promoter called Wall Street Advisors issued a newsletter headlined " New Pick WILD – 10 Bagger Potential". The disclaimer revealed that Wall Street Advisors expected to receive a total of $800,000 for the distribution of this singular newsletter on WILD.
Online databases also show that WILD stock had already been promoted on Wednesday by Email Stock Picks and Best Buy Stock Picks, who did not disclosed their compensation and third party. Nevertheless, the result of the promotion was not very satisfactory as WILD stock lost 8% of its value on a trading volume of 140 thousand, closing at $0.34 per share.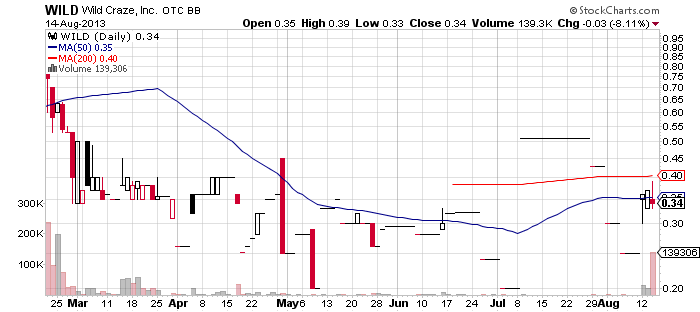 Two weeks ago WILD announced that it had entered into a $2 million senior secured revolving line of credit facility with TCA Global Credit Master Fund LP. The news release, however, didn't produce any effect on the market. What is worse is that the next day WILD stock value declined 30% to $0.30 per share on a volume of only 240 shares.
Yesterday, WILD filed a notification of late filing concerning its latest financial report. This event might have additionally discouraged investors who subsequently punished WILD stock. However, things will get complicated today when the new excessively expensive promotion on WILD hits the market. Therefore, market speculators can expect that WILD stock demonstrate a much more volatile nature than usual.

Soul and Vibe Interactive Inc. (SOULD) – SOULD has become an object of another expensive promotional campaign. Since the last closing bell, online databases have registered four newsletters by two groups of penny stock promoters.
The first group includes Stock Publisher and Penny Stock Crew, who had been engaged by Hunter Marketing to provide advertising services on SOULD for a compensation of $60,000. The second group includes Break Out Stocks and Penny Stocks 101, who had been engaged by ODD Marketing LLC to provide promotional services on SOULD for a compensation of $16,000. Thus, the total cost of the campaign sums up to $76,000.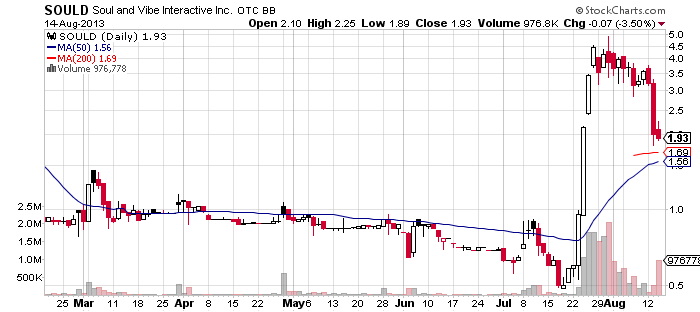 Apart from the promotion, SOULD has also been experiencing turbulent times as regards its stock price movement. Just two days ago, SOULD experienced a violent depreciation after it lost 38% of its stock value over the course of a single trading session.
The downward spike happened right after the company enacted the planned 1-for-3 reverse stock split which set the new quote of SOULD at $3.20 per share. During the week, the value of SOULD stock melted down and on the last trading session SOULD closed at $1.93 per share, down 4% as compared with the previous close, on a volume of 976 thousand.
SOULD has crashed without any specific fundamental news at hand, so it seems that the stock's devaluation has been driven mostly by investors' fears that a significant dilution could ensue after the reverse stock split.

Exlites Holdings International, Inc. (EXHI) – EXHI stock continues to be pumped by penny stock promoters. Today there is another onslaught of paid newsletters touting the company.
According to online databases the new promotional wave of EXHI had cost $34,000 and had been backed up by third parties, such as Cambridge Consulting Group and Galaxy LLC. EXHI stock was first promoted on Monday and since then has been constantly figuring in promotional databases.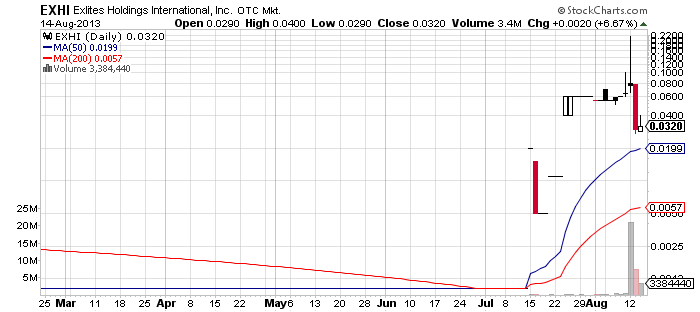 In fact, thanks to the large scale promotion of the company, EXHI stock managed to become one of the top penny stock market movers on the Pink Sheets market on Monday. On the same day, EXHI climbed 18% to $0.077 per share on a huge volume of 10.8 million.
The next day however, investors were negatively surprised as third parties and their affiliates began violently dumping shares on the open market, causing EXHI stock to lose 61% of its value during the day. Yesterday, EXHI rallied a little bit after posting an increase of 7% at $0.032 per share on above average volume of 3.4 million.
Today, apart from the new promotion the stock have also received fundamental support after the company announced in a press release that it was seeking partnership opportunities by negotiating with China based medical equipment manufacturers.