Top Promoted Stocks: FLUX, AXXU, GEFI
Yesterday, US stock markets went through a nail-biting session after an announcement that Fed was planning to reduce the resources for the quatitative easing program produced major sale-outs not only on local but also on many global markets. Investors' fear could also be perceived on the OTC Markets as the OTCM ADR Index fell 3.78% to 1.338.72 during the last trading session. The general investors' mood will likely keep influencing the trade on the OTC Markets in the forthcoming session as well. We have also detected a couple of promotions that may additionally affect the trade of the following penny stocks:

Flux Power Holdings, Inc. (FLUX) – FLUX is in the focus of today's stock promotions as the company has been featured in a series of newsletters issued by the group of Stock Mister, which is one of the most influential players in the stock promotion industry.
According to online promotional databases, the compensation for this campaign is $32,000, which was provided by EAG LLC. FLUX hasn't been promoted since Dec 2012 and has been consolidating within 0.25 and 0.50 since April. These two facts are a good base for promotions, yet trading with this stock remains risky as the third parties behind this campaign might have their own agenda regarding FLUX.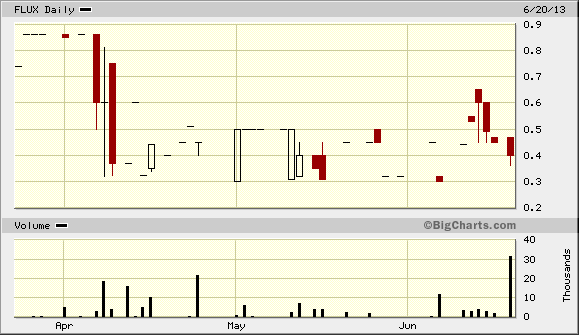 On Wednesday, FLUX announced that its lithium battery pack for material handling equipment was available for purchase or lease. The press release, however, produced an insignificant effect on the market as only 2 thousand shares of the company's common stock changed hands, while LFUX share price fell 8% to $0.45 per share.
Yesterday's trading session was also anemic for FLUX stock as it lost another 11% to $0.40 per share on a volume of 32 thousand.
FLUX is a company which develops and sells rechargeable advanced energy storage systems. Its common stock is traded on the OTCQB market where it holds a market capitalization of $18.9 million. FLUX had only 2.4 million shares in the public float as of June 2012, which is approximately 5% of its 47 million issued and outstanding shares.

Axxess Unlimited Inc. (AXXU) – Today, penny stock promoters issued another wave of newsletters featuring AXXU. The company was promoted yesterday for a compensation of $40,000 by a group of promoting websites, who did not reveal their sponsor.
This time, however, disclaimers clearly state that the campaign, which is led by Stock Bombs, Penny Stock Locks and Stock Lock and Load, was paid by Micro-Cap Consultants. The compensation received by the new promoters was $12,500.
Despite yesterday's large scale market awareness campaign on AXXU, its stock value declined 14% to $0.30 per share on a volume 381 thousand, which is more than ten times higher than the monthly average. Thus, AXXU finished at its support line below its 50-MA and  and is now valued at $18 million.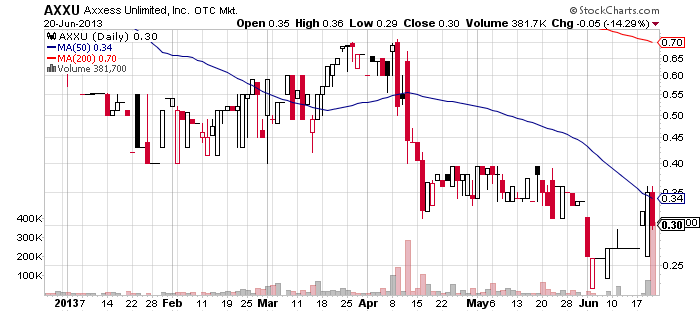 In fact, after the last trading session it became apparent that the initiated promotion on the company may serve third party interests that are seemingly in conflict with those of common investors. Therefore, AXXU may slip further down in the forthcoming session under the selling pressure produced by third parties.
The company issued another press release today announcing that it had initiated a snack shipper display program with Piggly Wiggly. As this update is not essentially different from the previous one it will not be surprising if it does not produce any effect on the market today.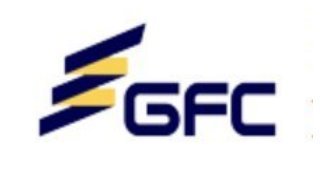 Geo Finance Corp. (GEFI) – GEFI is another promoted penny stock for Friday. The company is traded on the OTC Pink Current Information market and this week it has registered a higher trading activity than usual.
In fact on Monday, GEFI registered a volume record of 503 thousand which is the highest in its trading history. On the last session GEFI was also heavily traded as it generated a higher than average volume of 261 thousand, while its stock value rose 9% to $0.048 per share.
Today, GEFI may see an even higher trading activity than usual because the company has received its first promotion since Jan this year. The campaign is led by Damn Good Penny Picks, Penny Stock Newsletters and Penny Stock general. They had received $25,000 for the service by a third party whose name was not disclosed.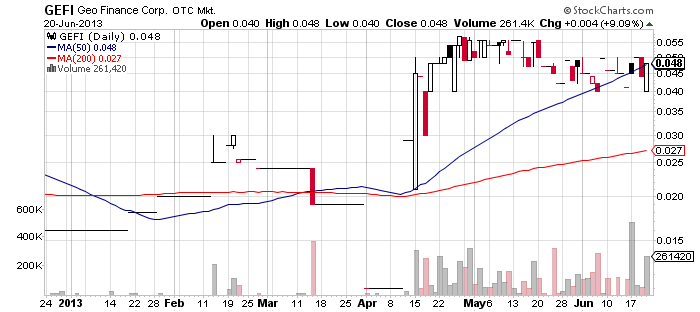 In addition, today GEFI announced that it had appointed Mr. Brian Keasberry as CEO and Director of the company. The latter would also replace Mr. William Bateman as the secretary of GEFI.
GEFI is an energy company focused on exploration, acquisition and production of natural gas and crude oil in the United States. GEFI has a market capitalization of $1.8 million and holds 39 million shares issued and outstanding of which 6 million comprise the company's public float.